nothing going on here ... domain owned by TherionArms International: Historical swords, weapons, and armor for reenactors, stage combat, western and eastern martial artists. ... click the armadillo and jump on over that-a-way ... thanks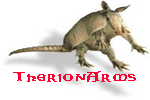 confed.com domain name potentially for sale.
email serious offers (offers, not inquiries, and we're not talking cheap) to therion@therionarms.com
This domain was originally the home of the SCA household The Mountain Confederation.